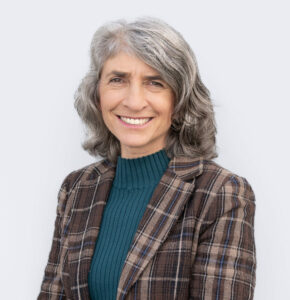 Hello, I'm your colleague Granda Kopytko and I'm reaching out to earn your support and your vote for President of CAPE in the election running from November 9 to November 23, 2023. I am a Data Analyst and Evaluator for the federal government, and a passionate volunteer involved in many causes. I know CAPE very well. For 6 years I have been a National Executive Director with CAPE. I am keen to support woman's rights and fight all forms of discrimination. I believe in engaging with people with kindness and reason. I hold leadership roles at CAPE. Currently, I am chair of the Diversity, Equity and Inclusion subcommittee and Co-Chair of the Digital Disruption and Transformation Sub-Committee. I am also a member of the Interim Finance Committee.
I work well with others and get results. In September, 2017 I represented the families of JH Putman school during the Ottawa Carleton District School Board (OCDSB) Area Review. I organized and ran local meetings, wrote and presented delegations, and dealt with media. I mobilized the parents, helped create a rally, and led a survey of JH Putman parents' opinions. While we did not succeed in saving the school, the OCDSB made considerable improvements to the plan for the neighborhood, thanks to the hard work of the community.
Unions have always been important to me. I grew up in Winnipeg, where all my life my father worked on a line in a slaughter house moving hides. It was a dangerous place to work. As a child I remember visiting him in the hospital during his multiple hernia operations. When I was a teen, my Dad always used to ask me to turn up the volume on the TV as he had lost most of his hearing due to the loud machines at work. Then, when I was in high school Canada Packers suddenly closed and my father lost his job and his pension. My family faced financial ruin. It was the union that saved us.
My background is in Agriculture. I have a Master's of Science in Agriculture, and my family owned a mixed farm. It was my father who taught me about the value of quiet green spaces, and how being outdoors is as important for the body as it is for soul. Always willing to try something new, in 2019 I completed a graduate diploma in Evaluation and Public Policy.
I love sports and volunteer with several organizations. As a player, coach, board member and discipline official I have been a member of several soccer organizations. Since 2010 I have also been a volunteer and board member with the Lakeside Players community theatre group.
To conclude I want to leverage my experience to be a collaborative and responsive leader for CAPE. I am committed to working every day to show I'm the right person for the job.
Testimonials
Hello, My name is Nancy Gouliquer and I have been a coworker and friend to Granda Kopytko for about 25 years.  Granda is a very sincere and engaged person.  She has shown me to be hardworking and diligent.  Granda is interested in contributing to making the world a better place.  She is well-informed and interested in current affairs.  She sees the world in a positive way.  Granda works hard to achieve her goals in many areas.  She has shown resilience in her pursuit of academic studies.  She has had several changes of career and always lands on her feet in a productive manner.  Granda is trustworthy and loyal. She has shown that although distance can separate us physically we can still connect and interact in meaningful ways.  I support Granda in all her endeavours because I believe she has vision and heart and can achieve her goals. 
Nancy Gouliquer
Retired Agriculture and Agri-Food Canada Employee, Métis Elder, Knowledge-Keeper and Artisan.
I've known Granda for 20 years. She is an energetic, astute, and hard-working person. She goes the extra mile to make sure every situation is equitable and fair. During her time as a national Director for CAPE, she has learned about member priorities. She is environmentally conscious and will be fiscally responsible with member dues. Granda would be an excellent president for CAPE. 
Kathy Lajeunesse
Senior Evaluator, Fisheries and Oceans Canada 
Hello, I met Granda when I was doing my rotation at StatCan in 2017. Granda is very personable and she was someone in the division who was easy to talk to and go to for questions or advice. Granda's positive energy and outlook is refreshing and she also has a positive attitude which is nice to interact with. Granda would be an excellent president for CAPE and she would listen to people's issues and concerns and try to find solutions. Granda cares about people and she wants to make things better for the people around her. 
Oveek Sengupta 
Analyst, Statistics Canada 
Publications
If you would like to learn more about me, here are some articles I have written for the Ottawa Citizen:
Education is important to me. Here is my school board submission when fighting the closing of a school:
Here is an interview I did with CBC promoting a community theatre group to which I belong that supports trans youth: